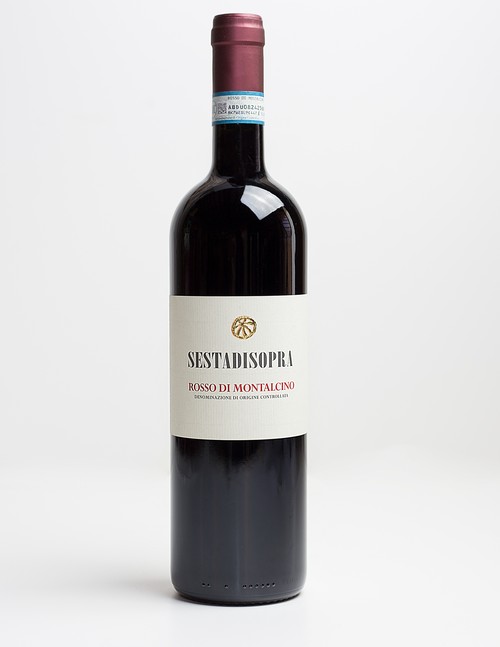 Sestadisopra 2018 Rosso di Montalcino DOC
Good full red color. Captivating aromas and flavors of ripe red cherry, savory herbs, and redcurrant jelly are laced with bright liquorice and blood orange nuances. An exceptional "Rosso", nicely combining richness with vivacity in a remarkably harmonious way. Closes creamy yet refined. One of the top three-four Rossos of the vintage and better than many Brunellos.
Made from 100% sangiovese grosso, there is a purity and immediate elegance which is hard to find in many Rossos which are often a blend of the unwanted varietals or pickings. The quality far exceeds the price and is an exceptional everyday wine.
The folks at Sesta di Sopra are releasing this wine later than usual. The 2016 Rosso di Montalcino (with 8,400 bottles made) is a terrific expression that acts and tastes like a full-fledged Brunello. The wine opens slowly in the glass, revealing budding complexity as it does. It shows bright berry intensity with grilled herb, pressed violet and potting soil. The mid-weight finish is elegant and tight.-Monica Lariner, The Wine Advocate
Good full red color. Captivating aromas and flavors of ripe red cherry, savory herbs, and redcurrant jelly are laced with bright liquorice and blood orange nuances. An exceptional "Rosso", nicely combining richness with vivacity in a remarkably harmonious way. Closes creamy yet refined. One of the top three-four Rossos of the vintage and better than many Brunellos. - Ian d'Agata tasting Sesta di Sopra's 2018 Rosso di Montalcino
Wine Specs
Wine Specs
Varietal
Sangiovese Grosso