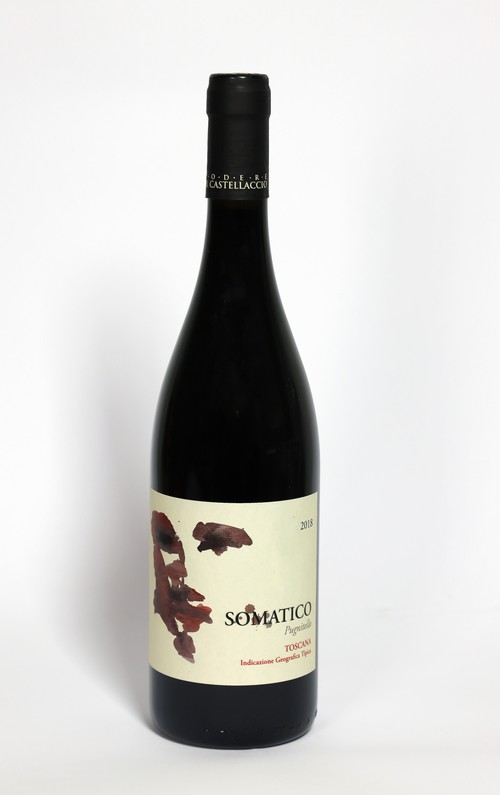 2018 Podere Il Castellaccio 'Somatico'
From 50 year old vines across only 1hectare. This rare varietal tells a story which was nearly distict of the deep authentic roots in the Bogheri region of Tuscany where so many international varietals are celebrated today.
The wine is fermented in cement vats with 2 weeks of skin maceration. Then aged in tonneaux (500 liter) for 12 months.
Ruby red with flects of violet. Small red forrest fruits intertwined with balsamic and warm spice on the nose. The palate is full, profound with a beautiful sapidity and lengthy finish. The sweet tannins are well integrated and well-developed.
About Pugnitello:
Pugnitello is an ancient and rare red-grape variety native to Tuscany in the north of Italy. Pugnitello means "little fist" in Italian and refers to the vine's small, tight bunches of berries, which resemble a fist. The hardy grape was forgotten for many years but is now enjoying a mini-revival thanks to an initiative by the University of Florence and a handful of local growers.
In an attempt to preserve the native grapes of Tuscany, the university, in conjunction with San Felice winery, grafted, planted and then monitored around 200 varieties in the experimental "Vitiarium" vineyard at San Felice to test their suitability for winemaking. Those found to be suitable were then vinified separately.