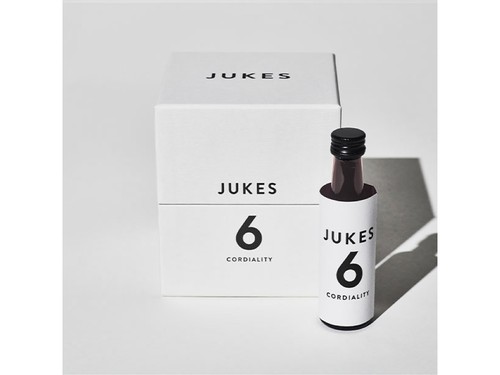 Jukes Non-Alcoholic Cordialities No. 6
Non Alcoholic Wine
Jukes 6 is your finest red wine alternative. Jukes 6 is a fruitier, deeper and spicier style with a more mellow, earthy flavour.
Fruity, deep and spicy in style
9 x 30ml bottles in a box
Alcohol free
Apple Cider Vinegar based, Vegan
Low Calories (16Kcal per glass when mixed)
Made in London
1 bottle makes approximately two 125ml glasses (9 bottles mixed with water equates to the same volume as 3 bottles of wine).